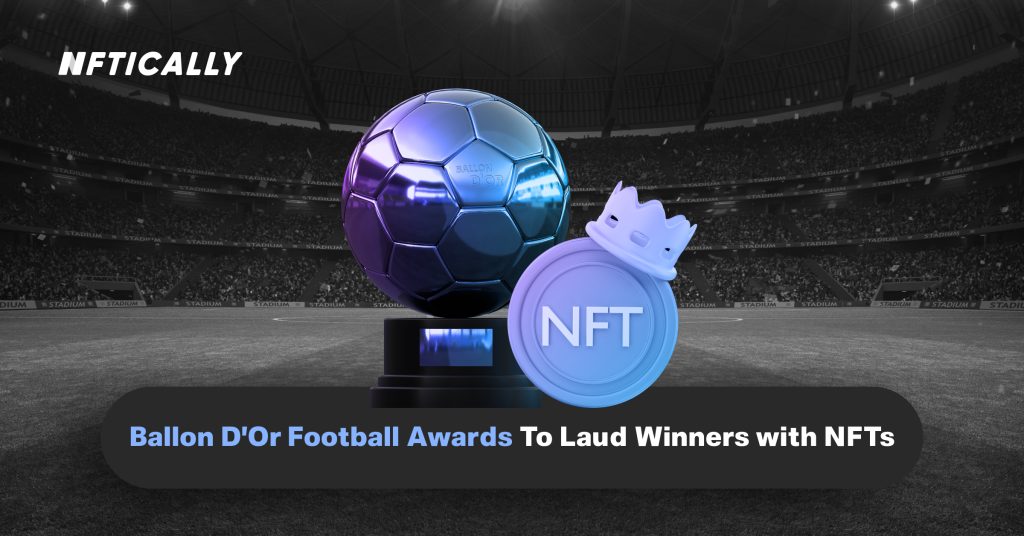 NFTs; Football Awards To Laud Winners with NFTs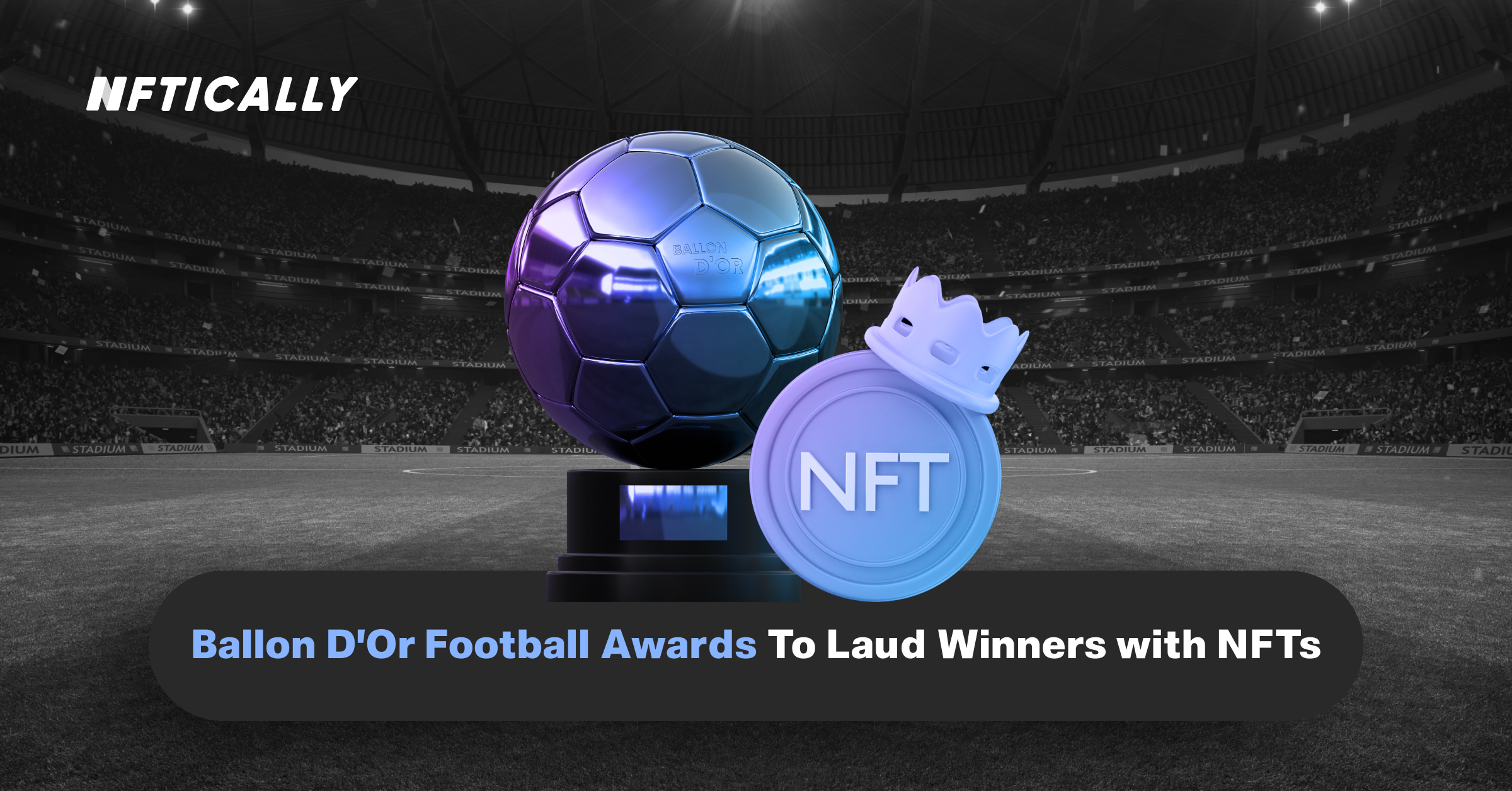 Did you know that the NFT (Non-Fungible Token) sports collectibles market is slated to reach a whopping $2.6 billion in 2022. But, what is the reason behind their massive popularity and huge demand? Sports NFTs give loyal fans creative ways to support and boost their favorite team's morale.
When we look at the flip side, sports organizations are also
at an advantage as they can earn benefits from a new revenue stream by issuing digital collectibles.
The best part is that it is not limited to attending live sports events.
Fans can interact with the athletes in virtual environments, including metaverse, AMAs, and meet-and-greets. Sports fans can even collect digital trading cards, virtual memorabilia, and other sports items to preserve their special moments forever.
Wait, there is more to it!
Recently, Organizers of the Ballon d'Or, the most prestigious individual award for professional footballers,
announced that their winners would receive a trophy and NFTs.
NFTs and Trophy: A Win-Win
The award was unveiled during the 66th ceremony,
and the public will also have an opportunity to buy other collections related to the prize.
Not only will the best male and female football players receive the NFT award,
but the collectibles will also be offered with the
Kopa Trophy (best hope)
Machine Trophy (best goalkeeper)
Müller Trophy (best striker)
In this case, athletes, clubs, and sports brands will be gaining a new monetization avenue, and football fans will be able to bond better with their favorite clubs and athletes.
Ballon d'Or Long-Term Strategy
NFTs have made their way into the media group's long-term strategy. As per insiders, the first collection will be followed by Equipe and Amaury groups, who wish to lay down a sustainable path in the Web3 world. To further their vision, the media group has joined hands with blockchain platform Tezos and Door-Sport. Even Émilie Montané, director of strategy Equipe, suggests that the NFT marketplace has stabilized and is the right time to venture into NFTs. She further said it was a speculative phenomenon, but now with ample buyers, they can own this NFT and do whatever they want. Besides, it will serve as a vital element of communication.
The award will further join other sport-related establishments and bolster metaverse and NFTs. Montane added that they had done their due research on the sector before deciding on an entry strategy.
Ballon d'Or NFT Auction
Besides, three NFTs will be also put up for auction, giving holders VIP access to the awards ceremony scheduled for October 17, 2022. Furthermore, other NFTs have been lined up for sale after the event. While all this sounds like a very lucrative and money-minting affair, some portion of the proceeds of the sale will be donated to support charity work at the Fondaction l'Équipe, which supports sports-related projects. Some of the football entities that will be venturing into NFTs include the coveted English Premier League. As per confirmed sources, EPL has filed for several trademarks.
Is it Worth Betting on Sport NFTs?
Well, it is worth the investment. Be it the association of high-profile names, the allure of athletes, or diversifying your investment portfolio, sports NFTs are creating headlines all over the globe. Moreover, leading NFT companies, including Dapper Labs and Sorare, have managed to secure licensing deals with some of the biggest sports leagues in the world. This has further enabled sports fans to get involved with their favorite clubs and athletes in a new way in the digital realm.
Sports NFTs have urged knowledgeable collectors to amass good returns by betting high stakes on the right collectible cards and virtual memorabilia and selling them at the peak of the NFT boom.  Yes, the market is stable now and not as hot as it was in 2021.
But, the number of sports fans entering the NFT space will surely push the value of sports NFTs higher in the years to come.
However, it has a dark side, too, as the NFT market can be extremely volatile at times,
especially if an NFT brand loses a licensing agreement.
Thus, ensure you don't dip your feet too deep in murky waters,
as there are chances of losing money in the NFT market.
But, if you are willing to pay the price and are too fond of the collectible,
sports NFTs may be your cup of tea.
Wrapping Up
Your one and only no-code Whitelabel NFT marketplace – NFTICALLY, is here to solve all your issues and help you launch your store and marketplace minus the hassles in just a few minutes.
So, what are you waiting for?
Let's join hands and make your Web3 dream come alive!