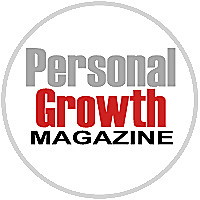 How to Start Your Own Self-Development Magazine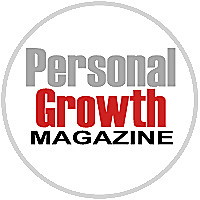 Since the past few years, self-help magazines have garnered a lot of popularity. These magazines talk about topics that help improve the lives of the readers. Readers connect to such magazines and find it very inspiring to come across topics that talk about self-development.
The self-help genre is extremely vast and it covers topics relating to happiness, living and wellness. With the fast-paced age, it has become absolutely necessary to talk about problems that people might be facing in their everyday lives.
These types of magazines encourage people to live a better life. If you are good with words and want to help people everywhere, then you should consider writing a self-help magazine. You do not need to be a professional writer to publish your very own magazine. All you need to have is the ability and confidence to help people with your words.
If you are confused about where to start or how to start, here are some tips that are sure to help. These tips won't just help you publish your own self-help magazine but will also tell you how to create and print a magazine that people will actually want to buy. Take a look!
5 Tips for Writing a Self-Help Magazine:
Writing a self-help book does not require any professional skills or qualifications. Most popular self-help books are written based on personal life experiences or experiences of what other people have gone through.
If you plan on starting your own self-help magazine, then write on topics that you know about or have experienced. Having a deep understanding of a certain topic or problem will allow you to give valuable feedback. At the same time, you will also sound confident about the things that you say. Be real and talk about experiences you are aware of to inspire the people who read your magazine.
2. Connect With Your Readers
One of the most important aspects to keep in mind while working on your magazine is to connect with your readers. Think about what the reader might be looking for – are you providing all the right and true answers to their questions?
You have to ensure that the reader is satisfied with your suggestions with every story. Having a pre-hand knowledge of the topic will help you connect to your readers easily.
"Each contact with a human being is so rare, so precious, one should preserve it." – Anais Nin
3. Speak to the Reader
Rather than writing about how much you know, write in a way that feels like you are talking to your readers. Speaking directly to your readers will allow people reading your magazine to form a connection with your words and what you have to say. If you are having trouble writing the content, imagine talking to a friend over a cup of coffee and just start writing.
The entire purpose of a self-help magazine is to motivate the people who are reading it. Make sure to add a lot of motivational elements that will encourage the reader to do better or to face their problems confidently.
A lot of self-help books completely lack the motivational element. So, while writing, focus on whether or not your words will help someone. On the other hand, while motivation is the key, it is important to be practical as well.
5. Keep it Simple
Most magazines make their readers go through a bunch of pages reading the same re-written content before they actually find any answers or solutions. Don't do that!
Filling up the pages of your magazine with long and boring content is something you must avoid at all costs. Keep your content direct and simple to help readers find what they came looking for easily.
The above five tips will help you start writing your own self-help magazine. Now, we'll talk about a few tips which will help you when it comes to magazine printing.
5 Tips for Printing Your Self-Help Magazine:
1. The Right Cover
The front cover is the first thing that they will look at when they come across your magazine. The cover that you pick has to fit the niche as well as catch the eye of the reader. Even with amazing content inside, readers will fail to notice your magazine if the cover fails to impress them. Keep in mind that your cover image does not have to be loud or gaudy. Even a simple and elegant cover can grab a person's interest. A good magazine cover contains:
An attractive heading
A bold subheading that explains the niche or purpose of your magazine
Various sub-headings along with suitable pictures that give an overview of what stories your magazine will offer.
2. Functional Content Pages
Before you print your magazine, make sure that you have sorted out the content pages. The content pages are what keep your magazine intact. In short, the content pages of your magazine should be functional and easy to understand. A reader should be able to distinguish between various sections and articles just by looking at it. Do not end up stuffing too much content on a single page and make sure that the pages are easy on the eyes.
3. Choose the Apt Fonts
Content plays a major role in your magazine, which is why it is essential to make sure that it is readable. Make sure that you choose a font that is easy to decipher. Additionally, you can also make use of two different font styles for the heading and the body of your content. The headline can consist of a stylish and bold font. However, choose a simple yet elegant font for the body of your content.
"Make everything as simple as possible, but not simpler." – Albert Einstein
4. Maintain Uniformity
After you have chosen the format, font and design of your magazine – maintain it throughout. If you try to change format on every page, your magazine loses uniformity and will lack identity. Mixing too many elements will also take the attention away from the content, which is something you will want to avoid in a self-help magazine. Maintain a single style throughout your magazine.
5. Find the Right Printing Company
This is the final, yet the most crucial step before your magazine printing. The right printing company will make sure that your magazine turns out just the way you had imagined. There are a lot of online magazine printers that offer low-cost magazine printing while maintaining quality at the same time.
A reliable printing company will ensure that you save a lot of time and money along with having a timely delivery. Do not compromise on the quality of work that you were expecting. An efficient printing company will ensure that your needs are met.
What was your favorite take-away from this article on how to start your own self-help magazine? Let us know your thoughts below!