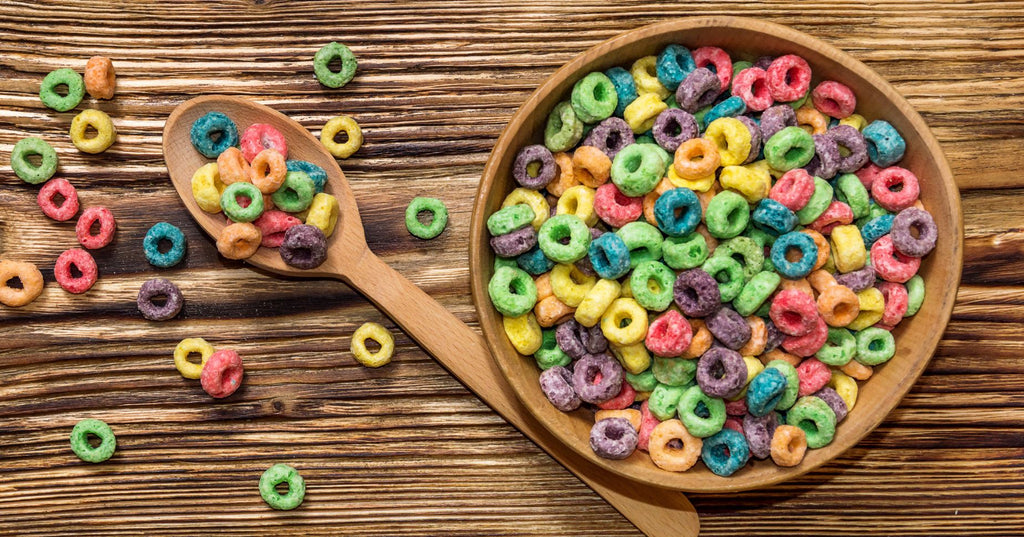 DTC Cereal Brands like Magic Spoon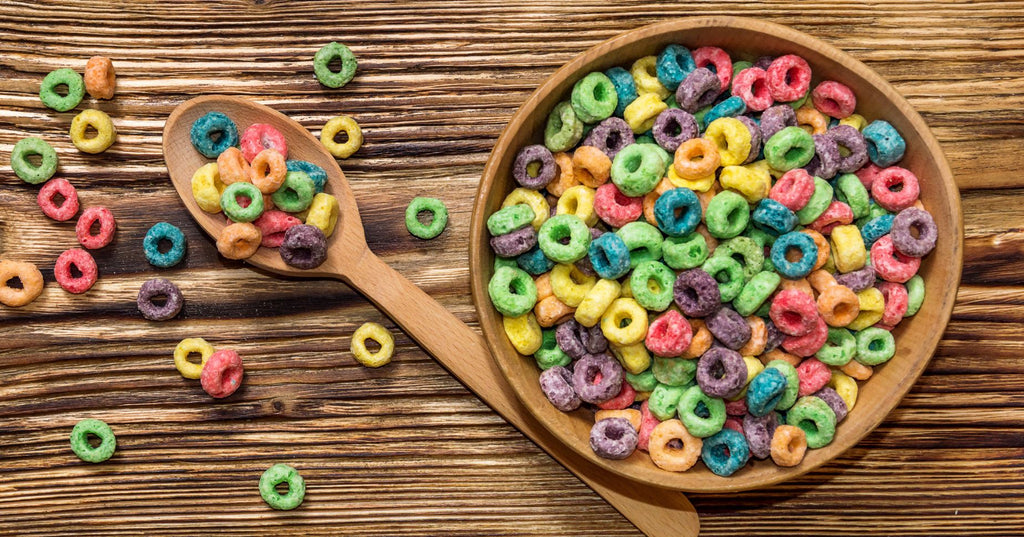 DTC brands have long disrupted commerce in industries like beauty, footwear,
and even shaving supplies—and now, they've come for your breakfast cereal.
Buzzy companies like Magic Spoon and OffLimits are creating healthy cereal options aimed
at evoking the flavors and nostalgia of fan-favorite Froot Loops, Frosted Flakes,
and Fruity Pebbles, without requiring a trip to the grocery store.
Compared to grocery store brands, these director-to-consumer cereals usually contain less sugar, lower net carbs, and an added punch of protein, with many brands also aiming to be gluten-free, grain-free, and keto-friendly.
Nostalgia plus added health benefits has equaled big money for these brands, which have also attracted serious interest from investors. Magic Spoon cereal recently secured $85 million in Series B funding, bringing its total funding to $100 million, according to TechCrunch. Meanwhile, OffLimits, a plant-based offering, recently got an injection of $2.3 million.
According to Allied Market Research, the global breakfast food market was worth $398 billion in 2020 and is expected to grow to $729 billion by 2030. Ahead, get a closer look at five buzz-worthy DTC breakfast brands that have launched in the past three years.
Founded by 
Gabi Lewis
 and 
Greg Sewitz
, Magic Spoon offers low-carb, high-protein breakfast cereals, which are attractive options for health-conscious consumers who don't want the usual offering of sugary cereals.
Magic Spoon's cereal and cereal bar flavors were designed
to invoke nostalgia for fruity childhood favorites such as blueberry muffins,
but with nutritional profiles that fit into keto diets and grain- and gluten-free lifestyles.
For sweetener, Magic Spoon cereal uses a mix of allulose, monk fruit, and Stevia. The brand also produces variety packs and cereal bars.
Magic Spoon launched in 2019 and grew rapidly thanks to its DTC model, reaching over a million customers within three years, the company says. It's since expanded into Target locations across the US and has attracted media attention, like this review in The New York Times.
With bold, cartoon-style branding, OffLimits offers a line of vegan and gluten-free cereal. It aims to capture the fun of colorful grocery store cereals, without the artificial ingredients. Each of its crunchy flavors—with names like Spark, Flex, Dash, and Zombie—have a unique personality and function. Dash, for example, contains caffeine, while Flex is green and loaded with pandan, spirulina, and turmeric. It even has 
cereal glitter
 to make your morning meal sparkle (literally).
OffLimits was launched by cookbook author and culinary consultant Emily Elyse Miller,
who brought the brand to life during the pandemic in 2020.
Using both a DTC and 
Amazon marketplace
 model, Crispy Fantasy also wants to remind you of childhood classics, but with a high-protein blend and vegan twist. Each serving has eight grams of plant-based protein and is low-sugar. It launched with a chocolate flavor, and plans to add honey and cinnamon varieties 
later this year
.
Since its launch in 2022 in the UK by co-founders Andrea Rodrik and Raphaël Nahoum, Crispy Fantasy has been backed by breakfast market veterans and is slated to expand within Europe.
This low-sugar, high-protein spin on instant oatmeal debuted in 2021 from New York City restaurateur Michael Chernow, who raised 
$2.2 million
 to launch the brand.
With a whopping 32 grams of protein per pack,
this brand's products come in flavors like peanut butter banana, vanilla, and maple caramel.
Taking it one step further, Kreatures of Habit also sells apparel, wellness content, and a membership program.
Yishi is another oatmeal brand geared toward grownups,
with pre-packed, plant-based cups of oatmeal that are loaded with protein and fiber but have no added sugar.
Launched in 2021 by founder Lin Jiang, Yishi (which means "ritual")
features flavors inspired by the recipes that Lin grew up eating in China, with varieties like toasted black sesame, taro bubble tea, and matcha latte.