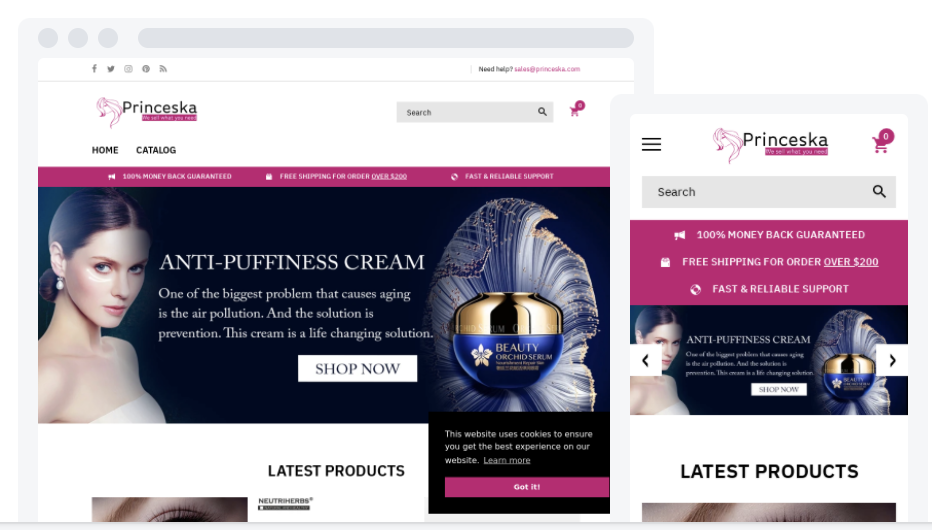 How to Start a Dropshipping Business
How to Really Start a Dropshipping Business
If you are looking for a way to make some extra cash, or if you want to start your own business without taking on the risk of inventory, then dropshipping may be the answer. Dropshipping is when someone orders an item from the store and it is shipped directly from the wholesaler to them. This means that there are no upfront costs for setting up a storefront or stocking any products in order to get started with this type of e-commerce business. With these steps below, you can learn how easy it is to start your own dropshipping store!
Step One: Decide what niche market you will specialize in.
Choose a niche
Find a product to sell
Create your company's website (We can build you a professional website in just days)
Choose your e-commerce platform (Shopify, BigCommerce)
Design your store and set up the products you're selling
If using Shopify, go to Settings > Checkout > Payment Methods and activate Shopifypay or just turn on PayPal Express Checkout or Google Payments for Business
If using BigCommerce, go to Store Setup > E-commerce providers > Turn on PayPal Express Checkout or Google Payments for Business
Upload images of the products onto your site with descriptions and prices from wholesale suppliers like Alibaba or Aliexpress
Add tags that will help customers find what they want more easily by searching online or browsing categories in stores like Amazon
For Shopify users only – create a simple signup form so people can subscribe to receive updates about new inventory drops before anyone else does.
Build an email list or social media following
Get feedback on your products from customers to improve them
There are many reasons why you might want to start a dropshipping business. For example, some people do it because they need more flexibility in their work schedule while others may be looking for the opportunity to make more money on the side of another day job. If this sounds like something you're interested in doing, call our office at 305-846-9646 and we can help walk you through all of your options. We offer free consultations so don't wait!